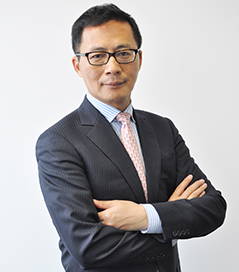 Chaoyong Wang
Founding Chairman & CEO
◼ Chaoyong Wang is Founding Chairman and CEO of ChinaEquity Group. Mr. Wang has been involved in all phases of the firm's development since its founding in 1999. In 2015, the firm was rated as one of the top 25 VC/PE firms in China by Forbes with equity value of over US$3 billion.
◼ Mr. Wang has 29 years of international and domestic financing and investment experience. He started his banking career with J.P. Morgan in 1987 in New York, and joined Morgan Stanley as a founding member of the China investment banking team in 1993 and became the head of its Beijing office. During the period from 1998 to 1999, Mr. Wang served as Deputy Director General of the Investment Department of China Development Bank.
Mr. Wang has received numerous awards including "Top 10 Most Successful Western Returned Entrepreneur in China" and "Aspen 7 in Brainstorm" awarded by Fortune.
◼ Mr. Wang is an active philanthropist with a history of supporting education and schools. He is the sponsor of Dr. Lishizhen Education Charity Foundation and donor of Tsinghua University Endorsement Fund.
◼ Mr. Wang holds a Bachelor of Engineering in MIS from Huazhong University of Science and Technology, a M.S. from Tsinghua University, and an MBA from Rutgers Business School.
Back